Wondering the RIGHT WAY to Use Crystals and Stones for the BEST RESULTS?
Natural Products Network is excited to bring you a complete, targeted course to teach you how to use crystal and stones!
Since 2009, Natural Products Network has been a vital resource for natural living, working more than 300 natural companies and appearing on more than 100 TV Segments.
The instructor and Natural Products Network Founder, Chelsea, has spent her entire life studying with the masters of energy healing. In fact, she started attending classes when she was only 10 years old. She has appeared on NBC, CBS, FOX, ABC and THE CW sharing information about natural products and natural healing techniques.
She developed this course because many visitors to Natural Products Network expressed interest in learning THE RIGHT WAY to use crystals and stones. Also, they asked for an EFFECTIVE and TARGETED course that is IN THEIR BUDGET and NOT cumbersome or overwhelming.
This course is the most COST-EFFECTIVE AND EFFICIENT way to learn the specific KEY INFORMATION you need to succeed with crystals and stones! It comes as a result of 20 + years of experience studying this ancient art!
Included BONUSES
>>>After you complete the course, you'll get a customized certificate of completion to grow your business.
>>>You'll also get a special $7 discount coupon to use to purchase a new Crystal Set.
>>>Plus, you'll get a special invite to join our affiliate program to spread good energy while earning money!
Watch One of Our Popular Crystal TV Segments
Check out Chelsea on Everyday talking about how to use crystals and stones to attract love and romance. Natural Products Network has appeared on every major TV Network including NBC, FOX, CBS, ABC and THE CW!
Learn the KEY information on how to use Crystals and Stones. . .
>>>Find out how to get started by setting an intention. This is trickier than you think!
>>>Learn what to do if you are using crystals and stones and it's NOT WORKING!
>>>Learn why common practices like building crystals grids are NOT EFFECTIVE and what you should do instead!
>>>Discover how you can get your stones and crystals to CHOOSE YOU.
>>>Find out how to ALIGN YOUR CRYSTALS AND STONES with YOUR ENERGY for the best results.
>>>Understand how to use your crystals and stones to clear and energize your life and intention.
>>>Learn how to use crystals and stones to tap into your intuition and uncover the answers you ALREADY have within!
>>>Find out WHY you need to be VERY CAREFUL about giving and receiving crystals and stones.
>>>Find out why going to a crystal "expert" for a reading could be the worst thing you can do. IT CAN EVEN BE DANGEROUS!
>>>Discover how to create an energetic shift to REMOVE NEGATIVE PATTERNS in your life AND DEVELOP POSITIVE ONES INSTEAD.
>>>Learn what to NEVER do AND WHAT TO DO INSTEAD if you want to utilize crystals and stones to ATTRACT MONEY OR LOVE.
>>>Get THREE PRINTABLE GUIDES to build your crystal and stones practice!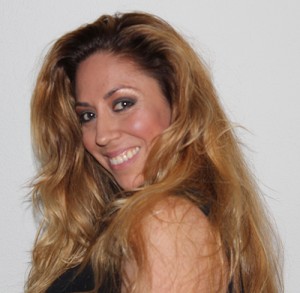 Meet Your Instructor
Before Chelsea was born she was involved in natural living. Her mother was a true pioneer of her time and invested in learning natural techniques to provide a healthy start for her child. When Chelsea was a baby her mother discovered New Age Foods—one of the first natural living markets—owned by the legendary healer, Hanna Kroeger. In fact, New Age Foods is where Celestial Seasonings got its start.
Beginning when she was only 10 years old, Chelsea began studying natural healing. Chelsea became very close to Hanna and was the youngest person to attend various classes with prominent healers from all over the world focusing on how to utilize herbs, food, crystals, essential oils, energy medicine, bodywork and homeopathy to heal. She has devoted her entire life and career to promoting natural living and has appeared on every major TV network and worked with more than 300 natural product companies. She has a B.A. from the University of Colorado at Boulder.
Frequently Asked Questions
When does the course start and finish?
This course is completely self-paced online course, so you can start and finish whenever you like! Also, you can come back to it anytime you want.
Why is this course so much less money than other crystal courses? Does that mean that it's not as good of quality?
We strongly feel that it is important to give people access to this powerful information at an affordable price. We also strongly feel that this is the best and highest quality crystal course you'll find online.
How long do I have access to the course?
After you enroll, you have unlimited access to this course across any and all devices you own.
What if I'm unhappy with the course and want a refund?
Our goal is to spread good energy by teaching people how to correctly use crystals and stones to attract what they want in life. Therefore, we definitely want you to be happy! If you are unsatisfied with your purchase, contact us within the first 30 days and we will give you a full refund.
What if I'm brand new to using crystals and stones?
The Seven Steps to Crystal Success is easy to implement even if you have never used crystals and stones before. It is designed to give you the key information you need to quickly and effectively get going in the right direction. You'll learn everything you need to get going in seven efficient steps.
What if I've been using crystals and stones for years?
The Seven Steps to Crystal Success is a must for anyone who has been practicing with crystals and stones…even for years! It will help you have "ah ha" moments where you understand what you are missing from your practice and how to be more effective. You'll be able to use the seven steps to strengthen your practice and get more results.
How is the course content delivered?
The Seven Steps to Crystal Success is a text-based and English language online course. At the time you register you will receive an enrollment email with your unique login information.
Does this course work for those outside of the United States?
This course applies to everyone, no matter where you live! In fact, the Natural Products Network reaches people all over the globe! 
My question is not listed.
Please contact us at [email protected] and we will be happy to answer your question.